Most Popular Driver Award 2022 - Vote here


Watch MAVTV anytime on your favorite device!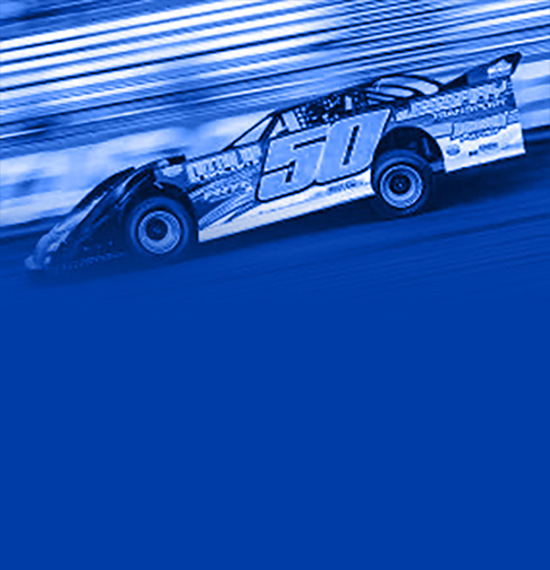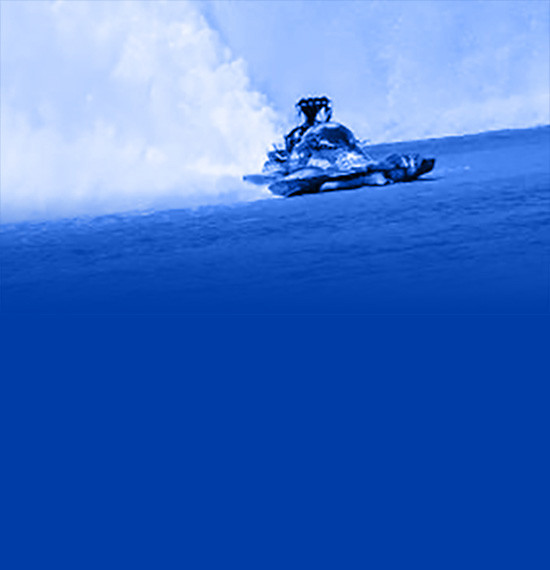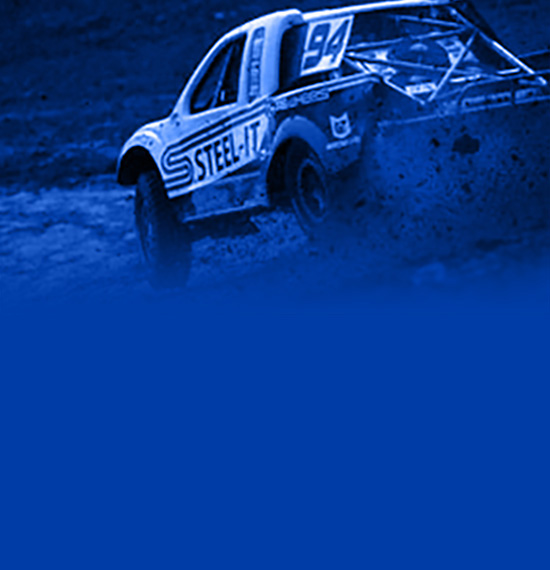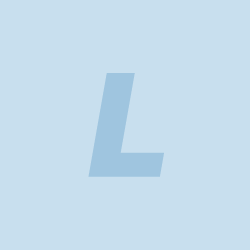 8/20/2022 - Lucas Oil Off-Road Track
Wheatland, MO
UTV Short Course Off-Road Racing - Round 3
UTV Short Course racers tackle the World-class purpose-built track in Wheatland. Race classes will include Pro N/A, Pro, Youth 1000, Youth 570, Youth 170 Mod, youth 170 Stock, Sportsman, Women's, and Mini Stock Truck
Saturday Event Schedule: (all times are tentative and subject to change)
8:00am- Pit Gate Opens
8:00am- Registration/Tech Opens
9:00am - Spectator gates open
10:00am- Registration Closes
9:30am- Driver's Meeting
10:00am- Practice Sessions
12:00pm - Heat 1 Starts
AWARDS Following Races
Finished before 5pm
Saturday Grandstand Admission
Adults GA/Pit Pass Combo (16 and up) $25
Seniors (62 and up)/Military GA/Pit Pass Combo (62 and up) $22
Youth GA/Pit Pass Combo (age 6 to 15) $10
Kids GA/Pit Pass Combo (age 5 and under) FREE
Family Pass GA/Pit Pass Combo $60 Includes Admission for 2 Adults and Up to 3 Kids Ages (6-15)
Racer Pit Pass $30
Saturday tickets include entry to the Dirt Track Event Saturday night August 20th.
UTV Pro Turbo

9 entries

Pro N-A (Naturally Aspirated)

11 entries

UTV Sportsman

6 entries

Youth 1000

2 entries

Youth 170 Mod

4 entries

Youth 170 Stock

3 entries

UTV Women

3 entries

Mini Stock Trucks
Youth 570

3 entries
---
No contact information available
Full Event Information on MyRacePass
UTV Pro Turbo
Finish
Start
#
Competitor
Hometown
+/-
1
1
45
Gage Hughes Ozark, MO
Ozark, MO
-
2
2
798
Jordan Colichia Nederland, TX
Nederland, TX
-
3
6
13
Eli Fowler Valley View, TX
Valley View, TX
3
4
7
84
Robbie Ellis Wagoner, OK
Wagoner, OK
3
5 DNF
5
21
Eli Williams Louisville, TX
Louisville, TX
-
6 DNF
3
84JR
Caden Ellis Wagoner, OK
Wagoner, OK
-3
DNS
9
508
DJ `Hubler GARDEN CITY, MO
GARDEN CITY, MO
-
DNS
8
157
Nick Rickels Kansas City, MO
Kansas City, MO
-
DNS
4
479
Christopher Welch III Fayetteville, AR
Fayetteville, AR
-
Finish
Start
#
Competitor
Hometown
+/-
1
4
45
Gage Hughes Ozark, MO
Ozark, MO
3
2
1
798
Jordan Colichia Nederland, TX
Nederland, TX
-1
3
9
84JR
Caden Ellis Wagoner, OK
Wagoner, OK
6
4
7
21
Eli Williams Louisville, TX
Louisville, TX
3
5
8
479
Christopher Welch III Fayetteville, AR
Fayetteville, AR
3
6
6
13
Eli Fowler Valley View, TX
Valley View, TX
-
7 DNF
3
84
Robbie Ellis Wagoner, OK
Wagoner, OK
-4
DNS
5
508
DJ `Hubler GARDEN CITY, MO
GARDEN CITY, MO
-
DNS
2
157
Nick Rickels Kansas City, MO
Kansas City, MO
-
All transfer
Finish
Start
#
Competitor
Hometown
+/-
1
6
45
Gage Hughes Ozark, MO
Ozark, MO
5
2
9
798
Jordan Colichia Nederland, TX
Nederland, TX
7
3
1
84JR
Caden Ellis Wagoner, OK
Wagoner, OK
-2
4
2
479
Christopher Welch III Fayetteville, AR
Fayetteville, AR
-2
5
4
13
Eli Fowler Valley View, TX
Valley View, TX
-1
6
3
21
Eli Williams Louisville, TX
Louisville, TX
-3
7
7
84
Robbie Ellis Wagoner, OK
Wagoner, OK
-
DNS
5
508
DJ `Hubler GARDEN CITY, MO
GARDEN CITY, MO
-
DNS
8
157
Nick Rickels Kansas City, MO
Kansas City, MO
-
All transfer
Pro N-A (Naturally Aspirated)
Finish
Start
#
Competitor
Hometown
+/-
1
1
955
Brock Lawson Broken Arrow, OK
Broken Arrow, OK
-
2
2
118
Logan Ellis Wagoner, OK
Wagoner, OK
-
3
4
84
Caden Ellis Hulbert, OK
Hulbert, OK
1
4
10
144
Austin Debusk Girad, KS
Girad, KS
6
5
3
777
Blake Reinkemeyer Lone Jack, MO
Lone Jack, MO
-2
6
6
909
Josh Stephens Buckner, MO
Buckner, MO
-
7
7
913
Matt Bohon Cole Camp, MO
Cole Camp, MO
-
8
5
9
Tyler Myers Pleasant Hill, MO
Pleasant Hill, MO
-3
DNS
11
615
Ryder Hall Rogersville, MO
Rogersville, MO
-
DNS
9
5
Matt Hazel Camdenton, MO
Camdenton, MO
-
DNS
8
614
Sean Philbin Turxton, MO
Turxton, MO
-
Finish
Start
#
Competitor
Hometown
+/-
1
4
955
Brock Lawson Broken Arrow, OK
Broken Arrow, OK
3
2
5
84
Caden Ellis Hulbert, OK
Hulbert, OK
3
3
11
118
Logan Ellis Wagoner, OK
Wagoner, OK
8
4
10
777
Blake Reinkemeyer Lone Jack, MO
Lone Jack, MO
6
5
3
909
Josh Stephens Buckner, MO
Buckner, MO
-2
6
9
5
Matt Hazel Camdenton, MO
Camdenton, MO
3
7
1
9
Tyler Myers Pleasant Hill, MO
Pleasant Hill, MO
-6
8
8
913
Matt Bohon Cole Camp, MO
Cole Camp, MO
-
9
6
144
Austin Debusk Girad, KS
Girad, KS
-3
10
7
614
Sean Philbin Turxton, MO
Turxton, MO
-3
DNS
2
615
Ryder Hall Rogersville, MO
Rogersville, MO
-
All transfer
Finish
Start
#
Competitor
Hometown
+/-
1
8
955
Brock Lawson Broken Arrow, OK
Broken Arrow, OK
7
2
1
118
Logan Ellis Wagoner, OK
Wagoner, OK
-1
3
2
777
Blake Reinkemeyer Lone Jack, MO
Lone Jack, MO
-1
4
4
913
Matt Bohon Cole Camp, MO
Cole Camp, MO
-
5
11
9
Tyler Myers Pleasant Hill, MO
Pleasant Hill, MO
6
6
7
84
Caden Ellis Hulbert, OK
Hulbert, OK
1
7
9
909
Josh Stephens Buckner, MO
Buckner, MO
2
8 DNF
5
614
Sean Philbin Turxton, MO
Turxton, MO
-3
DNS
3
5
Matt Hazel Camdenton, MO
Camdenton, MO
-
DNS
10
615
Ryder Hall Rogersville, MO
Rogersville, MO
-
DNS
6
144
Austin Debusk Girad, KS
Girad, KS
-
All transfer
UTV Sportsman
Finish
Start
#
Competitor
Hometown
+/-
1
3
525
Kurt Driemeyer Marthasville, MO
Marthasville, MO
2
2
1
431
Bree Seek Paola, KS
Paola, KS
-1
3
4
369
Andrew Allison Guthrie, OK
Guthrie, OK
1
4
2
15R
Ashleigh Rowden Carthage, MO
Carthage, MO
-2
DNS
5
811
Richard Raby Arnold, MO
Arnold, MO
-
DNS
6
15
Garrett Waters Keller, TX
Keller, TX
-
Finish
Start
#
Competitor
Hometown
+/-
1
1
431
Bree Seek Paola, KS
Paola, KS
-
2
4
15R
Ashleigh Rowden Carthage, MO
Carthage, MO
2
3
3
369
Andrew Allison Guthrie, OK
Guthrie, OK
-
4
6
525
Kurt Driemeyer Marthasville, MO
Marthasville, MO
2
DNS
2
811
Richard Raby Arnold, MO
Arnold, MO
-
DNS
5
15
Garrett Waters Keller, TX
Keller, TX
-
All transfer
Finish
Start
#
Competitor
Hometown
+/-
1
1
525
Kurt Driemeyer Marthasville, MO
Marthasville, MO
-
2
6
431
Bree Seek Paola, KS
Paola, KS
4
3
3
15R
Ashleigh Rowden Carthage, MO
Carthage, MO
-
4
4
369
Andrew Allison Guthrie, OK
Guthrie, OK
-
DNS
5
811
Richard Raby Arnold, MO
Arnold, MO
-
DNS
2
15
Garrett Waters Keller, TX
Keller, TX
-
All transfer
Youth 1000
Finish
Start
#
Competitor
Hometown
+/-
1
1
1973
Caden Hall Rogersville, MO
Rogersville, MO
-
2 DNF
2
42
Rowdy Speaks Coweta, OK
Coweta, OK
-
Finish
Start
#
Competitor
Hometown
+/-
1
2
1973
Caden Hall Rogersville, MO
Rogersville, MO
1
2
1
42
Rowdy Speaks Coweta, OK
Coweta, OK
-1
All transfer
Finish
Start
#
Competitor
Hometown
+/-
1
1
1973
Caden Hall Rogersville, MO
Rogersville, MO
-
2
2
42
Rowdy Speaks Coweta, OK
Coweta, OK
-
All transfer
Youth 170 Stock
Finish
Start
#
Competitor
Hometown
+/-
1
3
121
Hattie Cowan Bristow, OK
Bristow, OK
2
2
2
612
Atleigh Yoshimoto Depew, OK
Depew, OK
-
3 DNF
1
126
Carson Hill Broken Arrow, OK
Broken Arrow, OK
-2
All transfer
Finish
Start
#
Competitor
Hometown
+/-
1
1
121
Hattie Cowan Bristow, OK
Bristow, OK
-
2
2
612
Atleigh Yoshimoto Depew, OK
Depew, OK
-
DNS
3
126
Carson Hill Broken Arrow, OK
Broken Arrow, OK
-
All transfer
Youth 570
Finish
Start
#
Competitor
Hometown
+/-
1
1
865
Kennedee Hartsell Harrisonville, MO
Harrisonville, MO
-
2
2
3C
Case Beeman Inola, OK
Inola, OK
-
DNS
3
555
Caden Hall Rogersville, MO
Rogersville, MO
-
Finish
Start
#
Competitor
Hometown
+/-
1
1
865
Kennedee Hartsell Harrisonville, MO
Harrisonville, MO
-
2
3
3C
Case Beeman Inola, OK
Inola, OK
1
DNS
2
555
Caden Hall Rogersville, MO
Rogersville, MO
-
All transfer
Finish
Start
#
Competitor
Hometown
+/-
1
1
3C
Case Beeman Inola, OK
Inola, OK
-
2
3
865
Kennedee Hartsell Harrisonville, MO
Harrisonville, MO
1
DNS
2
555
Caden Hall Rogersville, MO
Rogersville, MO
-
All transfer