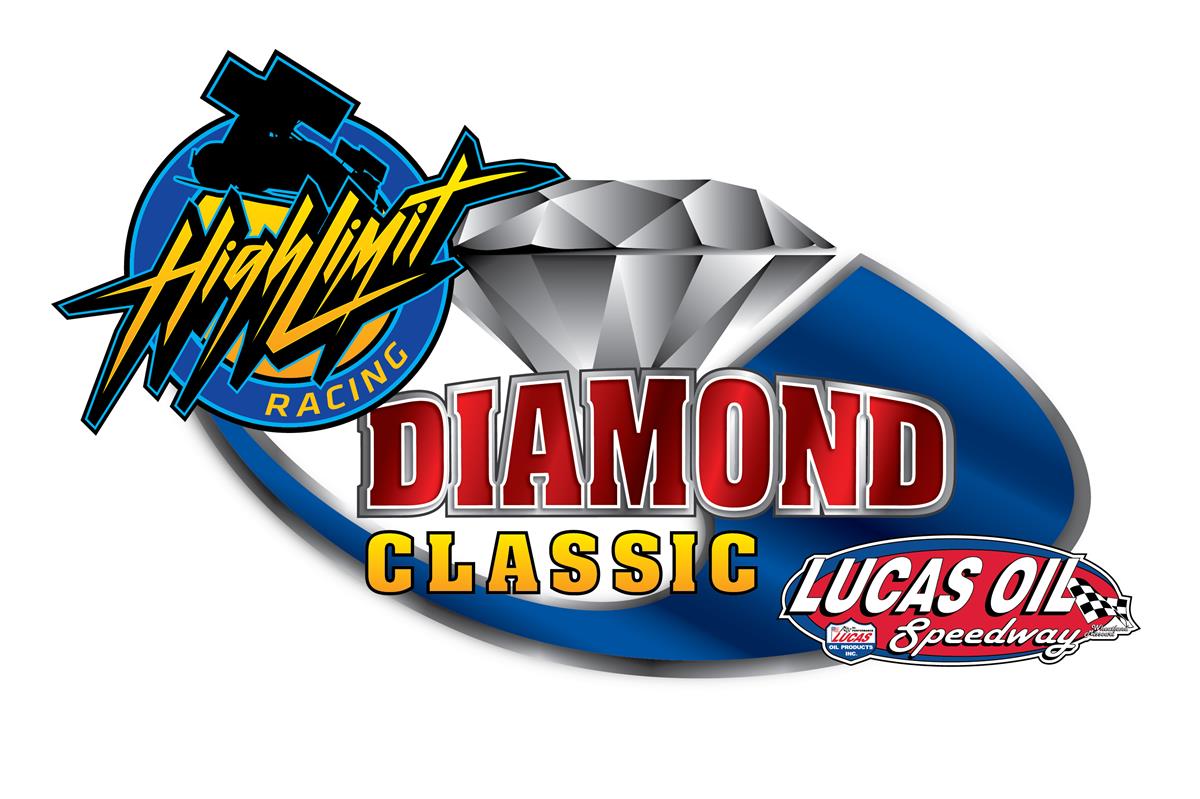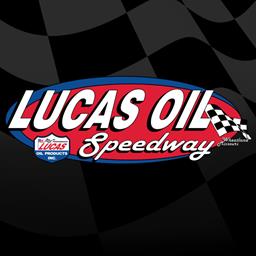 11/20/2023
Lucas Oil Speedway
---
Inaugural High Limit Racing Diamond Classic headlines Lucas Oil Speedway 2024 tentative schedule
WHEATLAND, MO. (Nov. 20, 2023) - Lucas Oil Speedway has unveiled its 2024 tentative schedule and, along with traditional major events, the speedway will welcome the acclaimed High Limit Racing series for sprint cars.
The Inaugural High Limit Racing Diamond Classic is scheduled for June 28-29 with many of the best in open-wheel sprint-car racing expected to compete.
High Limit Racing, founded and owned by NASCAR champion Kyle Larson and five-time World of Outlaws champion Brad Sweet, is expanding in 2024. The formerly named High Limit Sprint Car Series is adding events and increasing driver payouts while broadening its partnership with FloSports. The mid-week race series will evolve into a 50-plus race night schedule across the country and increase driver payouts to more than $5 million.
Lucas Oil Speedway will be a part of the weekend schedule for High Limit Racing. High Limit Racing will award a point fund of $1 million with the champion team and driver winning $250,000. Similar to its 2023 season, High Limit Racing will have a Midweek Money Series within the national tour awarding a separate $100,000 total point fund.
"We are excited to be a part of High Limit Racing in 2024 as part of our tentative schedule, which includes our usual mainstay events such as the Show-Me 100, Hockett-McMillin Memorial and Kentucky Drag Boat Association events on Lake Lucas," Lucas Oil Speedway General Manager Danny Lorton said. "High Limit Racing is an opportunity to bring even more world-class racing to our fans and we thank Brad Sweet, Kyle Larson and their series for working with us to make it happen."
Sweet will compete in every event and pursue his first High Limit Racing championship with the Kasey Kahne Racing NAPA No. 49 team. Larson, crowned the midweek series champion earlier this month, will continue to compete in select events while also pursuing a NASCAR Cup Series championship and an Indianapolis 500 victory in 2024.
Other highlights among many special events at Lucas Oil Speedway include the 32nd annual Lucas Oil Show-Me 100 during Memorial Day Weekend (May 23-25) and the 18th annual CMH Diamond Nationals (July 13), both featuring the Lucas Oil Late Model Dirt Series.
The MLRA Late Models are on hand three other times - for the 11th annual Spring Nationals Presented by Arizona Sport Shirts (April 12-13) with the POWRi Super Stocks and Show-Me Vintage Racers; the 10th annual MLRA Ron Jenkins Memorial Presented by Rugged Radios (Aug. 30-31) and a combined multi-day MLRA Fall Nationals and 8th annual Big Buck 50 Presented by Whitetail Trophy Hunt for Super Stocks (Oct. 3-5).
The 11th annual Summit USRA Nationals will run a bit earlier in 2024, set for Sept. 17-21 right after the 14th annual ASCS/WAR Jesse Hockett/Daniel McMillin Memorial Sept. 12-14. Open-wheel cars will be featured two other times as well, at the 13th annual Impact Signs, Awnings & Wraps Open Wheel Showdown (May 4) and the POWRi Summer Thunder (Aug. 17).
The track opens with an Open Test & Tune on March 30 and the Easter Bowl Enduro 150 is set for April 6. The Big Adventure RV Weekly Championship Series opener is scheduled for April 20.
Lorton also has announced that the speedway will sanction Hermitage Lumber Late Models under POWRi for 2024. The Hermitage Lumber POWRi Late Models will compete in the Weekly Series along with the Arctic Food Equipment Modifieds, Ozark Golf Cars USRA B-Mods and O'Reilly Auto Parts USRA Stock Cars.
"I've had talks with Kenny Brown (POWRi President) and to help grow the weekly Late Model class and give drivers a national points fund, we have agreed to sanction the Late Models under POWRi," Lorton said. "POWRi will be using the 2024 speedway rules package for the Late Model sanctioning class, which will be known as POWRi Late Models."
Drag Boat racing on Lake Lucas, featuring the Kentucky Drag Boat Association, has three events set: the KDBA Summer Thunder on Lake Lucas (June 8-9), KDBA Show-Me Shootout on Lake Lucas (Aug. 2-3) and 14th annual Diamond Drag Boat Nationals (Aug. 30-Sept. 1).
One of the biggest Weekly Racing Series events on the schedule, the annual Casey's Thursday Night Thunder Kids' Night at the Races Plus Fireworks is set for Thursday, July 4th. Season champions will be determined for the Weekly Racing Series at the Rempfer Memorial Bill Roberts Chevrolet-Buick Season Championship Night on Aug. 24.
The popular Kids' Power Wheel races will return as well with a 24V-36V class. The races will be held during intermission during Weekly Championship Series races April 20th, May 11th, June 8th, July 27th and Aug. 24th.
For ticket inquires about any future event at Lucas Oil Speedway contact admissions director Nichole McMillan at (417) 282-5984 or email her at at nmcmillan@lucasoilspeedway.com for more information.
CONTACT:
Danny Lorton
Lucas Oil Speedway General Manager
Office: (417) 282-5984
DLorton@lucasoilspeedway.com
#
Complete Lucas Oil Speedway event information, archived race recaps, previews and driver features, along with ticket information and schedules can be found by visiting LucasOilSpeedway.com.
Lucas Oil Speedway is located at Highways 83 and 54 in Wheatland, Missouri. A campground with shower and bathroom facilities is also available. With its entrance located just outside the pit gate this sprawling scenic camping facility will continue to enhance the racing experience at the Diamond of Dirt Tracks.
Click LucasOilSpeedway.com for more information and detailed directions to the speedway or call the Track Hotline at (417) 282-5984. The Lucas Oil Speedway EZ Texting number is (417) 804-4141.
In addition, fans can get social with Lucas Oil Speedway by following @LucasSpeedway on Twitter, clicking "Like" at www.facebook.com/LucasOilSpeedway and on www.youtube.com/LucasOilSpeedway
About Lucas Oil Speedway
Lucas Oil Speedway is considered by fans, drivers and industry insiders to be one of the top five racing facilities in the nation. Located in Wheatland, Missouri, approximately an hour from Springfield, Missouri, and just an hour and a half from the Kansas City metro area, the "Diamond of Dirt Tracks" lives up to its title.
Twenty-One VIP Luxury Suites, HD Jumbo-Tron Screen, Stadium Style Musco Sports Lighting, a Bose Sound System, Go-Kart Slick Track, The Diamond Bar, Track Treasures Gift Shop, the best track food in the country and paved pits are a few of the spectacular amenities setting the Diamond of Dirt apart. This year marks the 12th season for the Liquid Quarter Mile Drag Racing Lake, "Lake Lucas." New for 2017 was all-purpose built Off Road facility featuring a host of regional events.
Lucas Oil Speedway's dirt oval track plays host to some of the largest and most-popular events in the Midwest with national and regional touring series appearing frequently including: The Lucas Oil Late Model Dirt Series, POWRi Midget National Series, Lucas Oil Pro Pulling League, United States Modified Touring Series, ASCS Sprint Cars and the Lucas Oil MLRA.
In addition to the special events, the Lucas Oil Speedway Weekly Racing Series features the Late Models, USRA Modifieds, USRA Stock Cars and USRA B-Mods.
2023 Official Lucas Oil Speedway Marketing Partners
Arizona Sport Shirts
"The Official Merchandise Provider" of Lucas Oil Speedway
Bill Roberts Chevrolet-Buick
"The Official Truck" of Lucas Oil Speedway
Dixie Chopper
"The Official Mowers of Lucas Oil Speedway"
General Tire
"The Official Tire" of Lucas Oil Speedway
Lucas Oil Products
"The Official Oil" of Lucas Oil Speedway
MAVTV
"The Official Television Network" of Lucas Oil Speedway
Ozarks Coca-Cola/Dr. Pepper
"The Official Soft Drink" of Lucas Oil Speedway
RacingJunk.com
"The Official Classifieds" of Lucas Oil Speedway
Rugged Radios
"The Official 2-Way Communications Provider" of Lucas Oil Speedway
Summit Racing Equipment
"The Official Sponsor" of Lucas Oil Speedway
Sunoco Race Fuels
"The Official Fuel" of Lucas Oil Speedway
Super Clean
"The Official Sponsor" of Lucas Oil Speedway
2023 Lucas Oil Speedway Supporters Include:
AM Pyrotechnics, Alliance Sport Marketing, Arctic Food Equipment, Arizona Sport Shirts, Berry Tractor and Equipment Co., Big Adventure RV, Bill Roberts Chevrolet-Buick, Bolivar Auto Sales & Detailing, Bolivar Farmers Exchange-MFA, Boone's BBQ Barn, Boubin Tire/American Racer, Branstetter & Lightfoot LLC, Bridal Cave, BWI Sanitation, Camden on the Lake Resort, Candlelight Creations-Dick's Wild Root Horseradish, Casey's, Cedar Creek Beef Jerky, Citizens Memorial Healthcare, City Magnet, Clearlight Inn, Dirt Track Specialist, Dixie Chopper, Eagle Vision Paving LLC, Eibach Springs, Farmers Insurance Agent Kristy Reynolds, Fast Shafts by Axle Exchange, Foley Equipment-Cat Rental Store, Frog Signs, Golden Valley Memorial Healthcare, Hermitage Lumber, HICKAMO Country Store, Hobbytime Motorsports, Impact Signs Awnings Wraps, In the Garden of Eden, KC Bobcat, Kettle Treats, Keyser Manufacturing, Kluhsman Racing Components, Kona Ice, Lucas Cattle Company, MD3, Midwest Sheet Metal, Miller Welding, Missouri Division of Tourism, MyRacePass, Nutrien Ag Solutions, OakStar Bank, O'Bannon Bank, O'Reilly Auto Parts, Ozark Golf Cars, Ozarks Coca-Cola/Dr. Pepper, Ozarks Community Health Center, PEM, Pitts Homes, Pitts Realty, Pitts Cattle, Pomme de Terre Resort, ProThings Apparel, RACEceiver, Racinboys.com, RacinDirt.com, RacingJunk.com, Rains Ice Company, Real Racing Wheels, Reed Environmental, River's End Motel & RV Park, Rod End Supply, Ron Jenkins Accounting & Tax Service, Rugged Radios, Ryan E. Murphy Law Firm LLC, SBU Athletics, Safety Kleen, Scott Furniture, Sidetrack RV Park, Simpson Racing Products, SMC, Southwest Electric Cooperative, State Tech, Stillwater Resort, Summit Racing Equipment, Sunoco Race Fuels, US Army Corps of Engineers-Pomme de Terre, Vietti Marketing Group, Wasoba Seed & Trucking, Wheatland Motel, White's Marine Center, Wieland, Wild Animal Safari, Woods Supermarkets.
---
Article Credit: By Lyndal Scranton, Lucas Oil Speedway
Article Media
Back to News