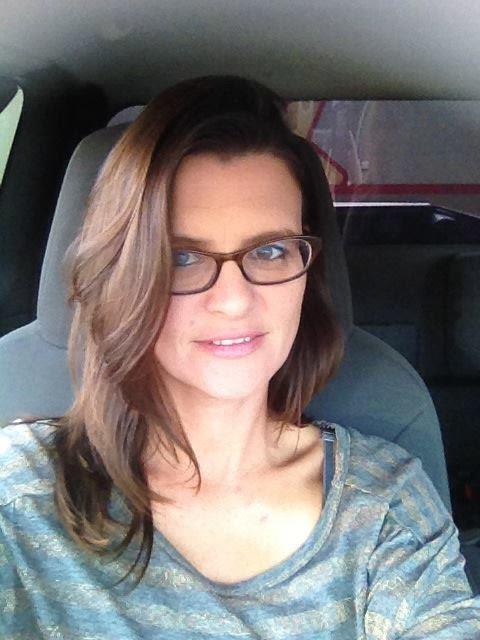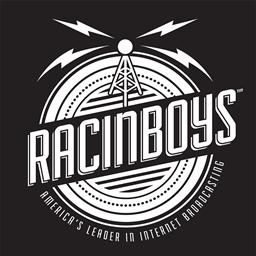 ---
'People Person' McMillan enjoys fit as Lucas Oil Speedway admissions director
From big-city Cleveland, Ohio, to farm-country Wheatland, Missouri. It's an unlikely road traveled, but Nichole McMillan feels right at home in south-central Missouri and in her job as Lucas Oil Speedway Admissions Director.
"I've really gotten a great opportunity and I'm really enjoying it," McMillan said of directing ticket sales - all-season passes, weekly tickets and VIP suite admissions - at Lucas Oil Speedway since last June.
But McMillan, who grew up in Cleveland before moving to Missouri when a military parent was stationed at Fort Leonard Wood, has been around the speedway for a while.
McMillan served as bartender - mostly on the pit side - for five years before moving into the Admissions Director job shortly after last year's Show-Me 100 Presented by ProtectTheHarvest.com.
"I got to know some great people," McMillan said of the previous position at the speedway. She added the new role "is a job that I truly enjoy. It's a job that I can come to every day and be excited to do."
Lucas Oil Speedway General Manager Dan Robinson called McMillan a "people person" and said her outgoing personality is a key asset in one of the most-important jobs behind the scenes at the speedway.
"Nichole's positive attitude really rubs off on all who are around her," Robinson said. "She's a pleasure to work with and definitely the go-to person for anyone who wants to inquire about finding the perfect seat location."
The offseason is a busy time for McMillan as fans renew season passes. She said there are a couple of deadlines to be aware of, the first an end-of-the-year one for season-pass renewals at a $25 discount.
The speedway office is open through midday on Friday, Dec. 23. But those calling the office at (417) 282-5984 and leaving a detailed message for McMillan, during the holiday break until the office re-opens on Jan. 3, will qualify for the discount.
"We've seen a lot of renewals from last year," McMillan said. "It's definitely a great holiday gift that we hope people will take advantage of."
Season passes for the dirt-track events - 13 weekly racing programs plus 11 special events - are $400 for adults and $300 for seniors. That covers all three nights of the 25th annual Show-Me 100 Presented by ProtectTheHarvest.com May 25-27, the 11th annual CMH Diamond Nationals on July 15, open-wheel specials that include the three-night ASCS Jesse Hockett/Daniel McMillin Memorial Sept. 21-23, the Lucas Oil Pro Pulling League and the Lucas Oil Monster Truck Nationals.
All-Events Passes are $500 for adults and $400 for seniors. In addition to the dirt-track events, that includes both races on Lake Lucas - the 6th annual John Haas Memorial Drag Boat Classic June 9-11 and the 7th annual Diamond Drag Boat Nationals on Sept. 1-3 - plus the Inaugural Off-Road Race on the new off-road track July 22-23.
"We're getting a lot of questions about the Off-Road event and that is included in the All-Events package," McMillan said.
A second deadline fans need to know about: Feb. 1 for renewing Show-Me 100 tickets. Starting that day, the Show-Me tickets will go on sale to the public for all three nights.
"Once those go on sale, it's going to be a free-for-all," McMillan said. "Lots of people are waiting to sign up for reserved seats for Show-Me week."
Another common question McMillan gets is about the air-conditioned suites at the dirt track. She pointed out that suites can be purchased in groups of at least 12 most race weeks other than the Show-Me 100.
"They just have to be early to call," McMillan said. "There is some misunderstanding in that we don't sell individual seats for the suites. It's a group thing, seating 12 all the way up to 36."
The 2017 season begins with the Weekly Championship Series opener on April 8, followed by the 4th annual Lucas Oil MLRA Spring Nationals on April 14-15. Here is the complete schedule for 2017.
For complete Lucas Oil Speedway event information, archived stories, ticket info and schedule information for the season, visit http://lucasoilspeedway.com.
Lucas Oil Speedway is located at Highways 83 and 54 in Wheatland, Missouri. A campground with shower and bathroom facilities is also available. With it's entrance located just outside the pit gate this sprawling scenic camping facility will continue to enhance the racing experience at the Diamond of Dirt Tracks.
Click http://www.LucasOilSpeedway.com for more information and detailed directions to the speedway or call the Track Hotline at (417) 282-5984.
In addition, fans can get social with Lucas Oil Speedway by following @LucasSpeedway on Twitter, clicking "Like" at http://www.facebook.com/LucasOilSpeedway and on http://www.youtube.com/LucasOilSpeedway.
---
Submitted By: Kirk Elliott
Back to News