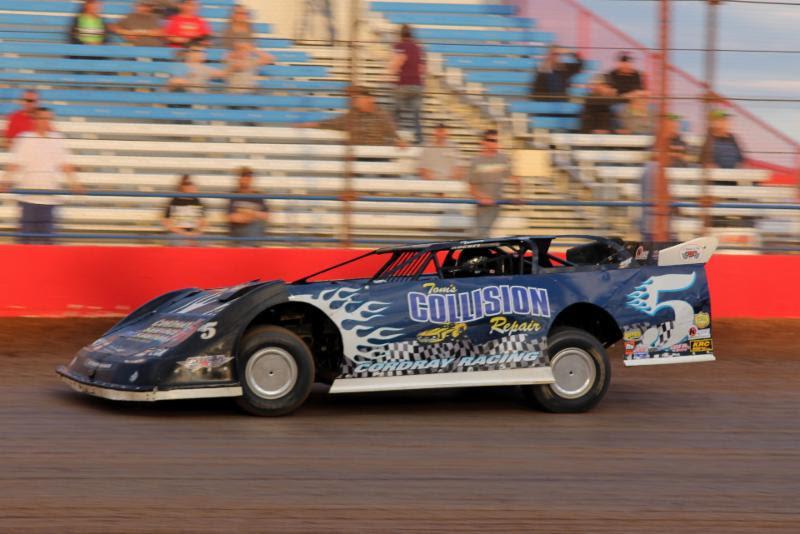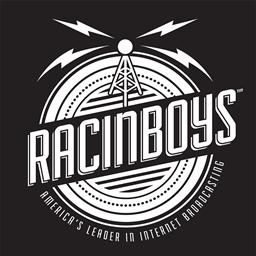 ---
Cordray looks to rediscover championship form at Lucas Oil Speedway
By Lyndal Scranton (Wheatland, MO) -- When it comes to the racing game, Tom Cordray long has been a one-man band. There's no outside sponsor money flowing into the operation. The veteran Late Model racer does all the mechanical preparation and race-night work himself.
PHOTO CREDIT: Chris Bork
Which makes Cordray's rock-solid career in the ULMA Late Model division - including a pair of championships at Lucas Oil Speedway - all the more impressive.
But after a runner-up finish at Lucas Oil Speedway in 2016, Cordray is looking for bigger and better results. He's put his Rocket by Lanigan chassis up for sale and has a Bob Pierce car on order.
"I feel like I can still drive the car all right," Cordray said. "I"m just missing something on the set-ups a little bit. What I liked about the Pierce deal, his cars in Illinois are in places where they run with steel motors. Our (ULMA) deal is we have to have a steel block. So we'll see."
Cordray, who owns and operates Tom's Collision and Cordray's Used Cars in the northern Missouri town of Browning, finished 66 points behind Aaron Marrant at Lucas Oil Speedway last season. He was ninth in Lucas Cattle Company ULMA national points with eight top-five finishes in 18 starts.
"It was all right," Cordray said in evaluating his season. "It was a good run, but I'd have like to have got a feature win. It's so tough. The technology part ... I'm behind. I have to figure something out.
"A few of the guys with new cars have come in and I don't know if it's the knowledge from the newer cars or the knowledge they have from racing. But they've made it pretty hard on us."
Cordray pointed to Marrant, the Lucas Cattle Company ULMA Rookie of the Year and national points runner-up, as a talented racer. But Marrant drives a Late Model for Bob Morton and Chris Ricketts from the Kansas City area and, unlike Cordray, has only the driving part to worry about.
Being a one-man operation has its challenges, but is nothing new for Cordray who points out "that's how it's been for 30 years."
Cordray broke into racing at the Kirksville Speedway in the Sportsman class in 1985, driving a 1969 Chevelle he paid $500 for. He moved to Modifieds in 1989 and stayed in the open-wheel division until getting into Late Models in 2005.
He won track championships at Lucas in 2009 and 2010 and has finished top-five four more times since.
"Everybody ought to get in what they can afford," Cordray said. "I Just like the Late Models. The looks, the wider tires. You can run three-wide. If you rub each other a little bit, you'll be all right. I just like these cars and the way they drive."
Cordray said he's hoping that Pierce, the veteran car-builder and one-time Late Model championship driver can provide some much-needed set-up help. The ULMA division perhaps isn't growing by volume, but the quality seems better with each passing year.
In 2017, Cordray plans to hit all the division's races at Lucas and perhaps make some shows at Lakeside Speedway in Kansas City, Kansas.
"Running two nights in a row is tough," Cordray said. "I wish I could race more, but I can only do so much. I started Tom's Collision in 1995 and it's a good business. If it wasn't for that, i wouldn't be able to do any of this racing.
"I've been fortunate to win four championships, two at Lucas and two at Winston (I-35 Speedway). There's people that I've called and bugged a lot that's helped me with set-ups get those championships. But as far as getting to the race track and working on it during the week, that's all me."
The 2017 Lucas Oil Speedway season begins with the Weekly Championship Series opener on April 8, followed by the 4th annual Lucas Oil MLRA Spring Nationals on April 14-15.
For complete Lucas Oil Speedway event information, archived stories, ticket info and schedule information for the season, visit http://www.lucasoilspeedway.com. The 2017 season begins April 8 with the first Weekly Championship Series event.
Lucas Oil Speedway is located at Highways 83 and 54 in Wheatland, Missouri. A campground with shower and bathroom facilities is also available. With it's entrance located just outside the pit gate this sprawling scenic camping facility will continue to enhance the racing experience at the Diamond of Dirt Tracks.
Click http://www.LucasOilSpeedway.com for more information and detailed directions to the speedway or call the Track Hotline at (417) 282-5984.
In addition, fans can get social with Lucas Oil Speedway by following @LucasSpeedway on Twitter, clicking "Like" at http://www.facebook.com/LucasOilSpeedway and on http://www.youtube.com/LucasOilSpeedway.
---
Submitted By: Kirk Elliott
Back to News