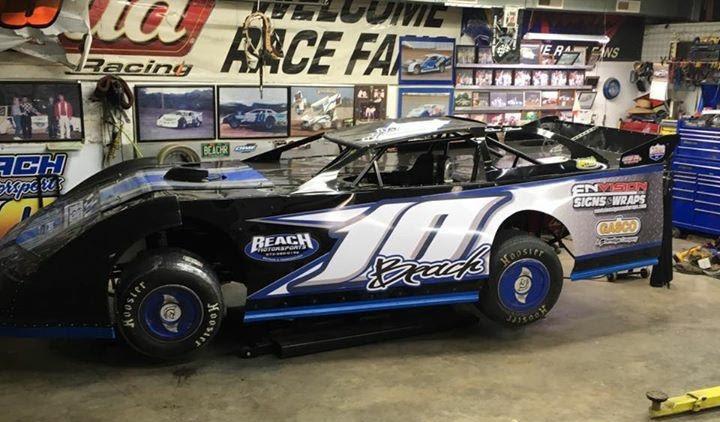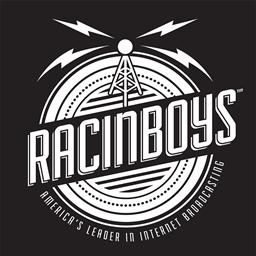 ---
Lucas Oil Speedway Street Stock runner-up Steve Beach looking for indoor fun this weekend in St. Louis
By Lyndal Scranton (Wheatland, MO) — Steve Beach is getting to the point of his racing career where having fun takes priority over chasing championships. Some of that fun will begin this week when Beach assumes the David role against a bunch of dirt-racing Goliaths.
Beach, of Eldon, Mo., is taking a recently acquired Late Model to the much-hyped Gateway Dirt Nationals at the America's Center Dome in St. Louis. With 200 Late Model entries in the inaugural $20,000-to-win indoor event, making it past preliminaries will be a challenge.
But for a self-proclaimed "budget racer" like Beach, who's coming off a second-place finish in the 2016 Street Stock points chase at Lucas Oil Speedway, it's an opportunity he's pretty pumped about.
PHOTO CREDIT: Steve Beach
"I think it'll be cool to run alongside (Scott) Bloomquist or Billy Moyer or Shannon Babb or Jimmy Owens," Beach said. "It would be kind of cool to be out there with them and hopefully have some competitive laps with them. I think that would be awesome."
Beach, 49, decided to make the switch back to Late Models after a highly competitive season in the Street Stocks at Lucas. But while consistent throughout, the central Missouri resident was disappointed that he failed to win a feature in 2016.
Of course, few in the division beside track champ Derek Brown won a feature, either.
"I beat him fair and square one night," Beach said of Brown. "Timothy (Brown) won that night and I was second and Derek was third. That was about as close to a win as I've ever been there. We had some good runs. There's some really good, stiff competition.
"But I guess for us building our own motors and our own car, we hung right in there."
Beach decided to trade his Street Stock after the season for a 2010 Shaw Late Model. Suddenly with an eye toward the Gateway Nationals – which he originally had purchased tickets for earlier this year merely as a spectator – he shook the car down at the recent Turkey Bowl at Springfield Raceway.
Beyond the Gateway Nationals, Beach said he plans to campaign in the Lucas Cattle Company ULMA Late Model division next season. He has no illusions of winning championships on a limited budget, but said the Late Model has always been his favorite kind of car to race.
Beach won championships at the now-closed Lake Ozark Speedway only a few miles from his home, along with track titles in a Limited Late Model at Double X Speedway in California.
"I've always had a hankering for Late Models," Beach said. "I'm kind of winding down in my racing. I've been doing it 25 years or better and tried the Street Stock thing and gave it everything we had to win that and couldn't get it done. So I'm going to run what I want to run.
"We had the chance to trade the Street Stock for a pretty nice Late Model. I thought we'd give it a shot. At least I'll be racing the type of car that I want."
Beach said contributions from Allen "Buddy" Weider have been invaluable throughout his career along with race-night help from Jesse Carter. But Beach, who owns and operates Beach Motorsports Repair and Fabrication, said most of the week-day work falls to him.
"Allen is a jack-of-all-trades guy, a really good fabricator and motor builder and it's awesome to have him in my corner," Beach said. "But pretty much all the work during the week falls to me. It's pretty hard to take those guys away form their families or jobs for something that doesn't pay more than a sandwich and a couple of cold beers every once in a while."
Team Beach will look to catch lightning in a bottle this week at the Gateway Nationals. Beach figures the small, one-fifth mile track is something of an equalizer for a guy like him who's running a motor out of his Street Stock.
"It's about 630 horses and not a 900 (horsepower) like a lot of those guys have," Beach said. "But on a one-fifth mile track, I don't think you need it. There's no way you can open it all the way up. I think some of the guys like me have as good a chance as anyone."
The 2017 Lucas Oil Speedway season begins with the Weekly Championship Series opener on April 8, followed by the 4th annual Lucas Oil MLRA Spring Nationals on April 14-15.
For complete Lucas Oil Speedway event information, archived stories, ticket info and schedule information for the season, visit lucasoilspeedway.com. The 2017 season begins April 8 with the first Weekly Championship Series event.
Lucas Oil Speedway is located at Highways 83 and 54 in Wheatland, Missouri. A campground with shower and bathroom facilities is also available. With it's entrance located just outside the pit gate this sprawling scenic camping facility will continue to enhance the racing experience at the Diamond of Dirt Tracks.
Click www.LucasOilSpeedway.com for more information and detailed directions to the speedway or call the Track Hotline at (417) 282-5984.
In addition, fans can get social with Lucas Oil Speedway by following @LucasSpeedway on Twitter, clicking "Like" at www.facebook.com/LucasOilSpeedway and on www.youtube.com/LucasOilSpeedway.
---
Submitted By: Kirk Elliott
Back to News