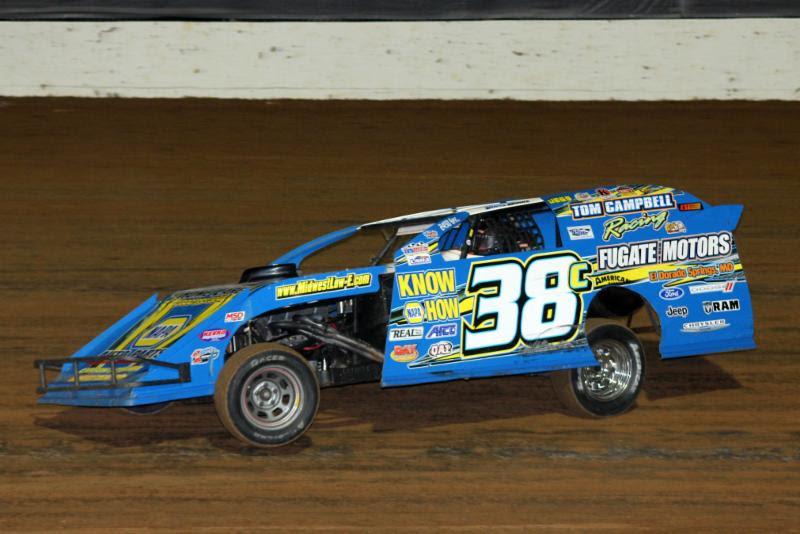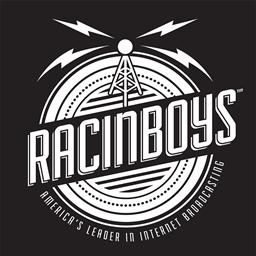 ---
'Racing Principal' Jason Pursley looks ahead after latest USRA Modified runner-up finish at Lucas Oil Speedway
By Lyndal Scranton (Wheatland, MO) — Finishing second in the highly competitive Pitts Homes USRA Modified points chase at Lucas Oil Speedway is nothing to sneeze at, but forgive Jason Pursley for feeling a bit underwhelmed. He's been down that road before.
The veteran Hermitage resident also known as the "Racing Principal" said he has been runner-up in the championship standings five or six times after finishing a distant second to Bolivar's Jeff Cutshaw in 2016.
"It was just an average season, really," Pursley said earlier this week during a break in his schedule as the boss man at Hickory County R-1 Skyline-Urbana Elementary. "We struggled a little bit. We got a new car this year and it took a little while to get adjusted to the feel of it, to get the feel for what I look for."
PHOTO: Jason Pursley – also known as the "Racing Principal" – had another solid season at Lucas Oil Speedway where he was runner-up in the USRA Modified points chase–CREDIT: Chris Bork photo
By the end of the season, Pursley felt dialed in and running his best in the GRT Race Car owned by Warsaw's Tom Campbell. But by then, Cutshaw had checked out and clinched his third straight Lucas Oil Speedway championship.
"Jeff is so consistent," Pursley said. "In order for anyone to beat him for the championship, it's tough. He finished out of the top five only twice all year. He's so consistent. But I really enjoy racing with Jeff and hopefully, next year, we'll be closer to him."
Pursley has long been one of the most-consistent Modified racers in the Ozarks, always knocking hard at a top-five finish each week. And the 2016 season served as a rebound from the year before, when he was fourth in points.
Most disappointing to Pursley was the lack of victories. He did pick up a second and a third at his home track, but desired more.
"That's what we always strive for, even though it's really difficult – especially racing with the best Modifieds in the area every week," he said. "But it's always disappointing not to win races. We'll just put our heads down and work a little harder.
"We ended on a pretty good note so there's not going to be a lot to do over the offseason. We'll freshen everything, send the shocks off and of course put a new body on. But it's going to be a pretty quiet offseason."
Pursley relishes the stability in his race team. He and Campbell have partnered for a half-dozen years, which is an extended run compared to most driver-owner combos. Pursley said they remain solidly on the same page.
"Tom is my number one guy," Pursley said. "I really enjoy driving for him. He's about the best car owner a guy could ask for. He has expectations to do well, but he understands racing and if you don't do well, he doesn't put a lot of pressure on you.
"We've become really good friends, either with racing or without racing."
Campbell and Dayton Pursley, Jason's eighth-grade son, serve as crew members. Sponsors include Fugate Motors, Midwest Low-E Insulation, NAPA Auto Parts, Christian Home Car, Fellers Masonry, Mach One Machine and Vinyl Works.
The 2017 season, while four months from starting, is one that Jason Pursley views with great anticipation.
"I would love to finally get a championship at Lucas," Pursley said. "We have championships at Springfield and Urbana. I've never been able to quite pull one off at Wheatland. That's always the goal."
The 2017 season begins with the Weekly Championship Series opener on April 8, followed by the 4th annual Lucas Oil MLRA Spring Nationals on April 14-15.
For complete Lucas Oil Speedway event information, archived stories, ticket info and schedule information for the season, visit lucasoilspeedway.com.
Lucas Oil Speedway is located at Highways 83 and 54 in Wheatland, Missouri. A campground with shower and bathroom facilities is also available. With it's entrance located just outside the pit gate this sprawling scenic camping facility will continue to enhance the racing experience at the Diamond of Dirt Tracks.
Click www.LucasOilSpeedway.com for more information and detailed directions to the speedway or call the Track Hotline at (417) 282-5984.
In addition, fans can get social with Lucas Oil Speedway by following @LucasSpeedway on Twitter, clicking "Like" at www.facebook.com/LucasOilSpeedway and on www.youtube.com/LucasOilSpeedway.
---
Submitted By: Kirk Elliott
Back to News