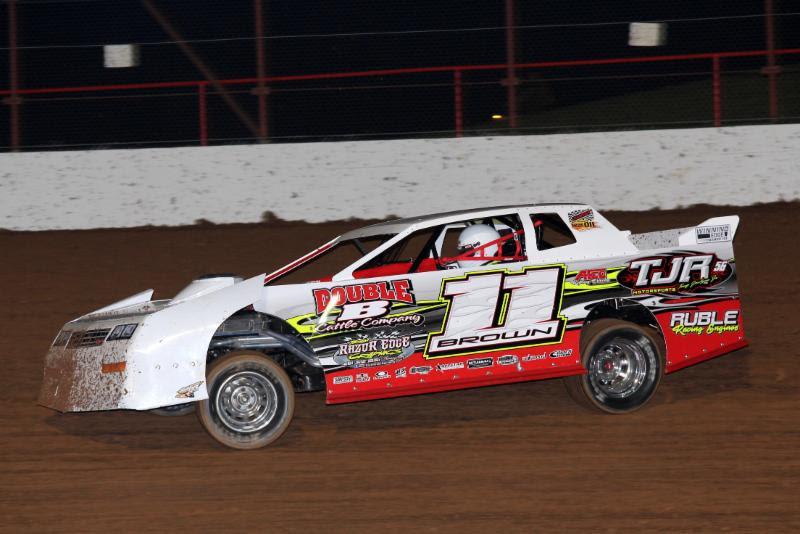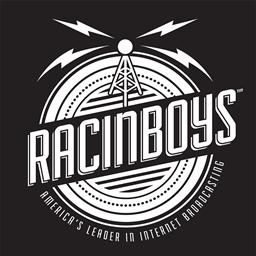 ---
Hot start propels Derek Brown to Lucas Oil Speedway Street Stock track championship
By Lyndal Scranton (Wheatland, MO) — Even a disappointing finish to the 2016 racing season cannot dull the spectacular results Derek Brown compiled in a memorable ride to a Lucas Oil Speedway track championship.
Brown, of Stoutland, rolled to nine victories in the Carson's Corner NAPA Street Stock division and turned the points race into a runaway. In winning his first title, he was 220 points clear of runner-up Steve Beach.
Of course, the most recent results are the freshest and Brown is still smarting from a flat tire that cost him a shot at the season-ending Big Buck 50 Presented by Whitetail Trophy Hunt. With it evaporated a chance for a $5,000 prize and a free entry into the Whitetail Trophy Hunt, valued at nearly $3,000.
PHOTO CREDIT: Chris Bork
It helped soften the blow a bit that Tim Brown, Derek's father, went on to win the Big Buck 50 and finish ninth in the Whitetail Trophy Hunt which was worth another $2,000.
"I'm glad that he won it," Derek Brown said. "He won a couple of big shows at Batesville (Arkansas) early in the year and ran second in a $10,000 race down there late in the year. He had a real good year."
But Derek Brown's year was even more memorable, especially the way it started. Brown won four of five Lucas Oil Speedway features before the end of April and that red-hot start charted a championship course.
Even though Brown didn't initially intend to chase points, he couldn't resist after such a start.
"This is the most I've ever raced in one season," he said. "I usually just do big shows and might only race once or twice a month. But I decided early in the year that I was going to try and run for points and we stuck with it."
Brown said the key was "working on the car as much as I could and making sure that I finished every race, not having DNFs. I got the car pretty good right out of the gate. We won four there in April. That really helped get it started."
The early success didn't evolve from any magical formula. Brown said he dialed up set-ups that worked at Lucas Oil Speedway in the past and things clicked.
By July, Brown had eight wins in 11 races and a big enough points lead that even some bad late-season luck could not detour his title run.
"The last month of the season I actually had five right-front flats," Brown said. "In the $10,000-to-win at Batesville, I had two, then I had one in the Big Buck 50. So it was a rough last month."
The 2017 season will take on a different approach – and a new car as Brown sold his Street Stock after the Big Buck 50. He said it's likely a return to picking his spots is in a new Street Stock that will be completed by the Lucas season opener April 8.
"I also have a B-Mod that we're going to try and run some at Lucas," Brown said. "But I won't be doing any points racing any time soon."
Brown's demanding travel schedule with his job of installing fiber-optic cable in multiple states makes it difficult to commit to weekly racing.
"We leave to go to work on Sundays and come home on Fridays," he said. "We pretty much work on (the car) all of Friday night and Saturday to get it going. Sunday, we get up and wash it and put it in the shop, then go to work again."
Brown said returning sponsors for 2017 include Ruble Race Engines, Double B Cattle Company and AFCO Shocks.
"We're kind of hoping someone else comes on board this winter," Brown said.
For complete Lucas Oil Speedway event information, archived stories, ticket info and schedule information for the season, visit lucasoilspeedway.com. The 2017 season begins April 8 with the first Weekly Championship Series event.
Lucas Oil Speedway is located at Highways 83 and 54 in Wheatland, Missouri. A campground with shower and bathroom facilities is also available. With it's entrance located just outside the pit gate this sprawling scenic camping facility will continue to enhance the racing experience at the Diamond of Dirt Tracks.
Click www.LucasOilSpeedway.com for more information and detailed directions to the speedway or call the Track Hotline at (417) 282-5984.
In addition, fans can get social with Lucas Oil Speedway by following @LucasSpeedway on Twitter, clicking "Like" at www.facebook.com/LucasOilSpeedway and on www.youtube.com/LucasOilSpeedway.
---
Submitted By: Kirk Elliott
Back to News