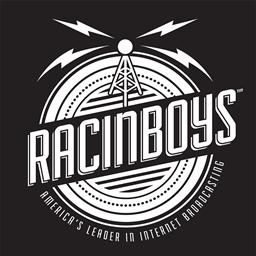 ---
The right call: Morton uses Lucas track championship as springboard to USRA B-Mod national crown
Quality over quantity proved a winning motto in 2016 for J.C. Morton.
One of the region's winningest USRA B-Mod drivers in recent years chose to run the full Lucas Oil Speedway schedule. He figured the consistently large car counts and challenging competition would force him to up his game.
That decision stunted his overall victory total a bit – but it paid off big in the long haul. Morton not only won the Ozark Golf Cars USRA B-Mod track championship at Lucas, the formula sent him to his first USRA B-Mod national championship after some near-misses.
PHOTO: J.C. Morton drove to three feature wins en route to the Lucas Oil Speedway 2016 Ozark Golf Cars USRA B-Mod Track Championship–CREDIT: Chris Bork photo
"We didn't have the wins we were used to having," Morton said of his total of 10 USRA wins in 43 starts. But he had 38 top-five finishes in an all-Missouri top-five in national USRA point that found Morton 16 points ahead of fellow Springfieldian Ryan Gillmore with Chad Clancy third, Kris Jackson fourth and Andy Bryant fifth in the final national points.
"Our win count was down, but our consistency was there," Morton said.
"There were several nights where we started 10th or worse and we wound up running up near the front. You make more points like that than if you start on the pole and win."
That one of the reason that Team Morton decided to campaign at Lucas after earning the track championship at Monett Speedway and finishing runner-up at Springfield Raceway in 2015. He wound up with three wins and nine top-three finishes in 13 events at Lucas in 2016.
"We had been so close two or three times before," Morton said of the national crown. "This is a huge accomplishment for me and my dad (Gene) and my wife (Destiny) and our little girl Zoey. It's pretty phenomenal."
Morton recalled coming up one point short a couple of years ago when a victory he thought was going to count ended up being unsanctioned.
"Then we lost by 13 points one other year and in second, 26 points behind, another one," Morton said. "The car counts those years go me."
Which is why a decision to run for the track championship at Lucas Oil Speedway was a key piece of the 2016 puzzle. B-Mod fields at Lucas typically were at least 40 cars and averaged 38.4. That proved important in the points formula.
"You get the full field effect every night," Morton said.
Morton praised the B-Mod talent in Missouri with the likes of Lucas Oil Speedway regulars like Jackson and Bryant, whom he frequently battled up front.
"The competition in the B-Mods is unbelievable, but I love it that way," Morton said. "I don't want an easy win. I want to race agains the best."
Late in the season, Morton knew he didn't have to drive for wins every night. Solid finishes were most important in protecting his track points lead and staying at or near the top of the USRA standings.
"There was a stretch where we were points racing at Lucas and we started 15th or 16th, one night I started 20th. Told dad I was just looking to get top-five," Morton said. "We ended up making it to third that night. I told him I didn't care about pressuring for the lead. I was happy just making it there and covering my points for the weekly deal."
Morton, 26, said it was sweet to share the title with his dad, Gene, who's his long-time crew chief.
"The only thing that could have been better is if 'Papa' (grandfather Larry Morton) could have been there," Morton said. "But I'm sure he's looking down on us."
Morton's sponsors include Cedar Creek Beef Jerky, Tailpipers Automotive, Yeoman Race Engines, Hoffman Race Cars, Taylor-Made Roofing, R&R Graphics, S&S Recycling, Midwest Sheet Metal and Racin' Dirt.
"Hopefully this will open more doors on the horizon," he said.
Morton has his Hoffman Race Car is for sale. His plans are not finalized for 2017, but he's openly entertaining his options with Hoffman, Tony Jackson Racing and Terry Phillips Racing. He would drive an A-Mod is the right offer came along.
"If it's us footing the bill, then it's probably gonna be another B-Mod; if it's up to me, I'm happy with that," Morton said. "People always say, 'Are you ever gonna move up?' The B-Mod deal is so competitive. We went to Wisconsin (B-Mod Natoinals) and there were 140 B-Mods there and we ran ninth. It's hard to move up when it's that competitive and that much fun."
For complete Lucas Oil Speedway event information, archived stories, ticket info and schedule information for the season, visit lucasoilspeedway.com.
Lucas Oil Speedway is located at Highways 83 and 54 in Wheatland, Missouri. A campground with shower and bathroom facilities is also available. With it's entrance located just outside the pit gate this sprawling scenic camping facility will continue to enhance the racing experience at the Diamond of Dirt Tracks.
Click www.LucasOilSpeedway.com for more information and detailed directions to the speedway or call the Track Hotline at (417) 282-5984.
In addition, fans can get social with Lucas Oil Speedway by following @LucasSpeedway on Twitter, clicking "Like" at www.facebook.com/LucasOilSpeedway and on www.youtube.com/LucasOilSpeedway.
---
Article Credit: Lyndal Scranton
Submitted By: Kirk Elliott
Back to News